From 29 to 31 July 2022 we are organizing a local gathering in St-Imier in the spirit of the call for decentralized anti-authoritarian events in the lead up to the larger international Anarchy 2023 gathering in St-Imier next year.
We offer plenty of open space for your workshop ideas, with a large building dedicated to your workshop proposals.
Go ahead and contribute your topic proposals on the following platform:
organize.anarchy2023.org
There you can also see what is already planned and what others have already proposed. Come and help organize this event or organize a similar gathering or workshops in your area.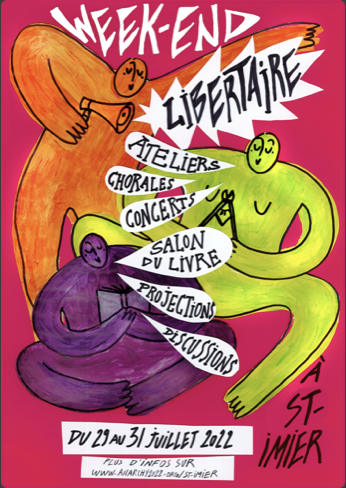 More info on this gathering will be published on the
anarchy2022.org
page
More info on the Anarchy 2023 event and the call for decentralized anti-authoritarian gatherings you find on
anarchy2023.org
Principle social media account for the event:
todon.eu